Unforgettable Classics Singing Contest Press Conference
2018-05-29
In celebration of our Silver anniversary, Fairchild Television invited all singing enthusiasts to join the Unforgettable Classics Singing Contest with their own version of an all time favorite while reminiscing the glorious past. After two rounds of elimination, 8 talents have finally made it to the top. Under the guidance of our great team of professional instructors, the finalists were transformed into dazzling new stars to grace the stage in their first public appearance at the press conference. To share this exciting moment with music lovers over the world, Fairchild TV live-streamed the entire press conference on Facebook.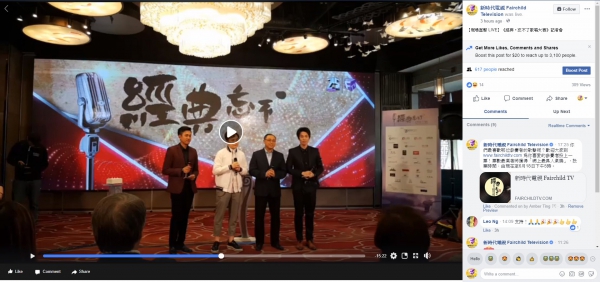 To demonstrate their amazing singing skills, the 8 finalists were put to the test in a special segment, which required them to start singing when the lamp in front of them was switched on, and stop when it was off, under the lead of emcees Steven Yang and Chris Yuen.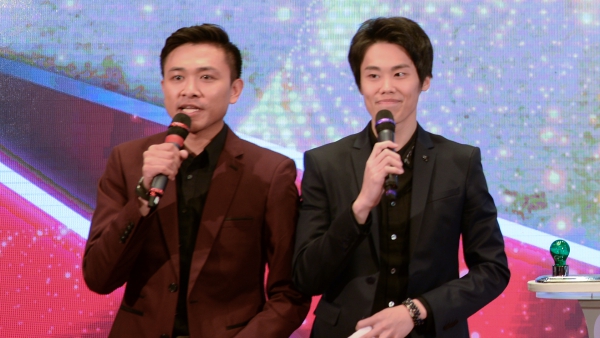 The finalists were split into three groups. First up was group 1, each member having a unique voice, #3 Daisy Ho mesmerizing and hypnotic, #7 Maggie Li sweet and angelic and #8 Esaine Mo sensual and appealing. The trio delivered a compelling rendition of the classic song "Fly Me to the Moon" with overflowing emotions.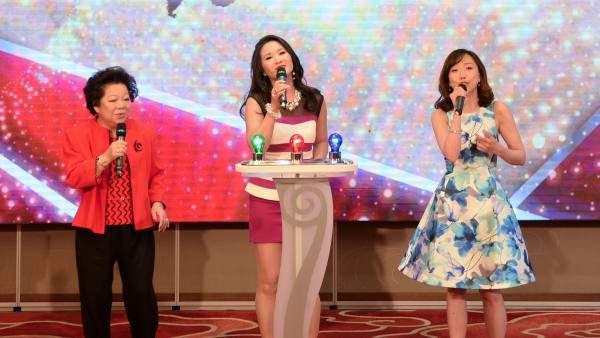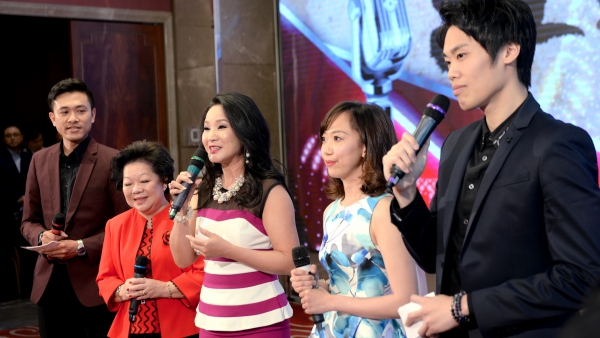 Next up was group 2, which consisted #1 Alan Yu and #4 Conrad Chui. Their rich, powerful, and charming voices recreated the classic song "Wind Continues to Blow" in perfect harmony and captivated the audiences' attention.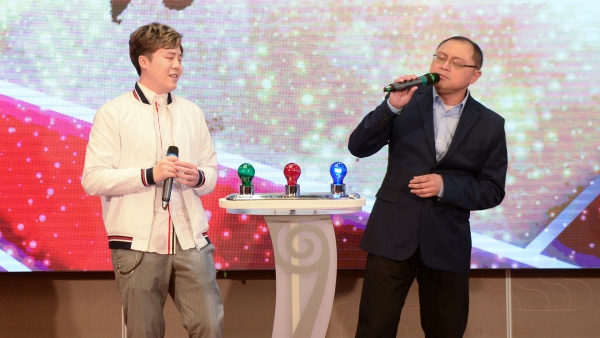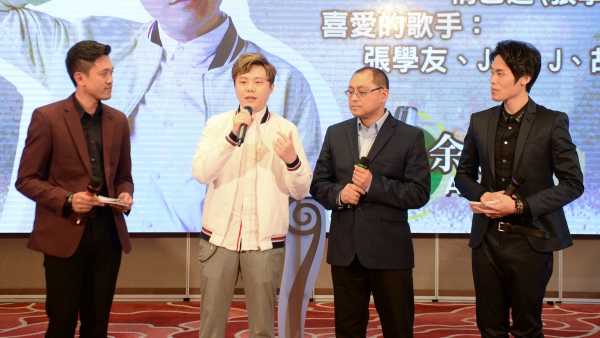 Last but not least was group 3, composed of #2 Esme Shi with an emotional and passionate voice, #5 Olivia Ou, soft and melodious, and #6 Eva Yang with a wide vocal range, earning thunderous applause from the audience as they sang the jazzy version of "Can't Stop Loving You".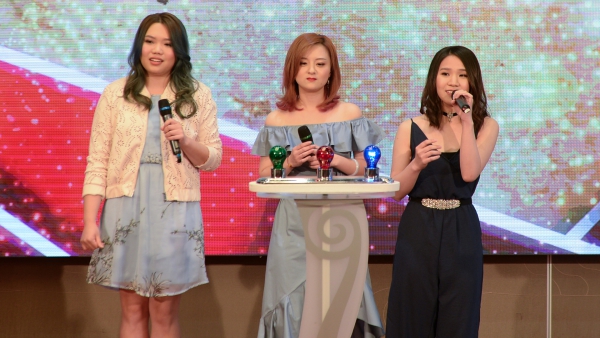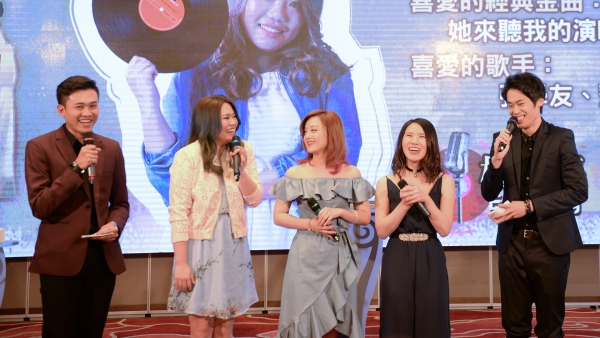 Last but not least was group 3, composed of #2 Esme Shi with an emotional and passionate voice, #5 Olivia Ou, soft and melodious, and #6 Eva Yang with a wide vocal range, earning thunderous applause from the audience as they sang the jazzy version of "Can't Stop Loving You".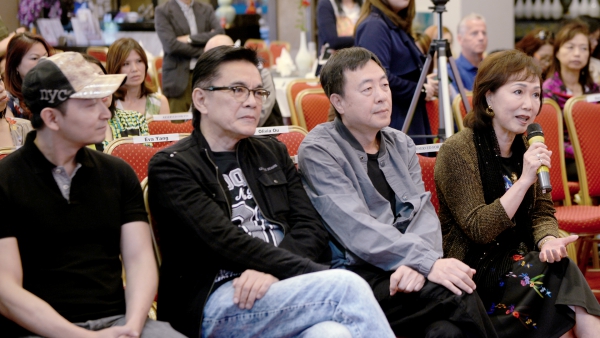 The 8 finalists are of the best, and will compete for Championship at the Unforgettable Classics Singing Contest Final on June 20th. They will perform some classic numbers to show off their amazing singing talents while winning the hearts of the judges. Their fate lies in the hands of our professional judge panel, including Ms. Pancy Lau, renowned singing coach known for her sweet and melodious voice, Mr. Yu Chung Ming, celebrated producer from Taiwan, Mr. Richard Yuen, notable music composer and producer, and experienced music composer/ lyricist/ arranger/ producer/ singer-songwriter and Music Consultant of Unforgettable Classics Singing Contest, Mr. Duck Lau. Aside from UCSC Champion, the finalists will also compete for the "Yu Fei Yu Best Vocal Award", "Most Promising New Talent Award" and "Online Popularity Award" voted by the public. To show your support, please cast your vote and make your favorite finalist the most liked candidate! Voting will end on June 18th at 5pm PST.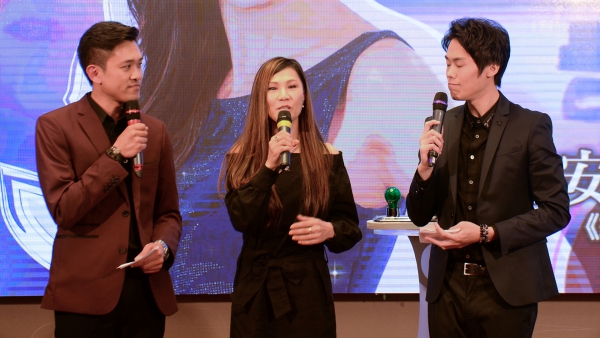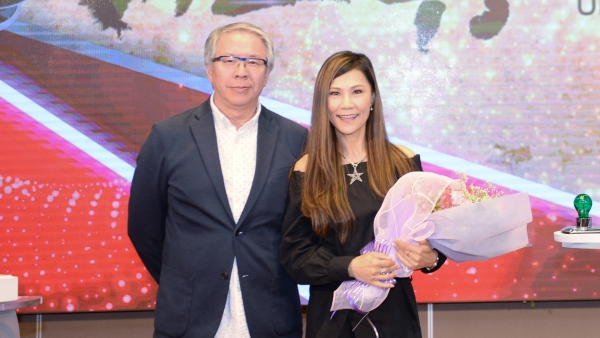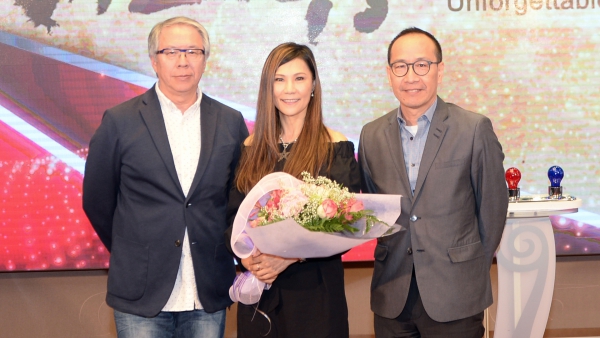 After several rounds of fierce competition among the finalist, Fairchild TV is honored to invite the charismatic Annabelle Louie as the special guest performer. Known for her impeccable singing talent, Annabelle has released countless hit songs, including the well-known "Old Dreams Should Be Forgotten", which of course is among "My 25 Unforgettable Classics", a voting previously organized by Fairchild Television. The close-tie between Annabelle and Fairchild TV dates back to over 20 year ago from hosting Cantonese Opera Delight to Leisure Talk. Annabelle had also been the judge and special guest performer for the New Talent Singing Awards, as well as the stage instructor for Super 10. As a veteran artiste and singing coach, not only did Annabelle cheer and support for the finalists at the press conference, but also provide useful tips on how to excel. At the Unforgettable Classics Singing Contest Final, audience will be able to experience some of the most treasured moments between Annabelle and Fairchild TV. In celebration of Fairchild TV's 25th anniversary, Annabelle will put on a magnificent show by incorporating novel elements to her legendary hit songs. The completely new interpretation of her classics is something that must not be missed! Be sure to stay tuned for Unforgettable Classics Singing Contest updates on our official website and all social media platforms to get first hand information!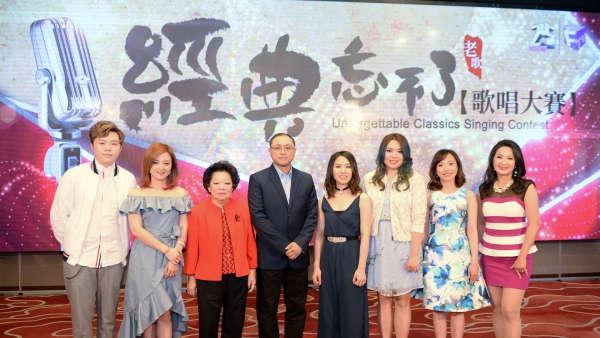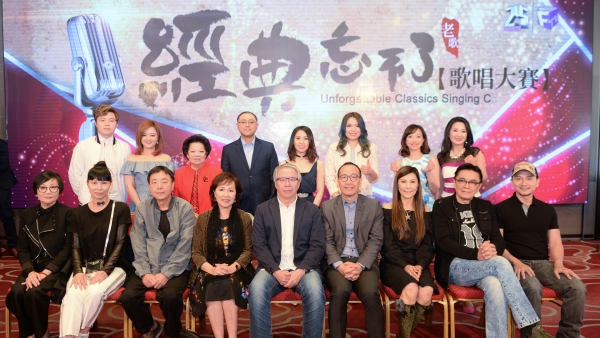 Unforgettable Classics Singing Contest Semi-Final
2018-05-13
As Fairchild TV's Silver Anniversary celebrations continue, the semi-final of Unforgettable Classics Singing Contest was held at Aberdeen Centre shortly after My 25 Unforgettable Classics Voting Game. 25 contestants of different ages and nationalities who excelled at the audition were onstage to present their unique renditions of Cantonese, Mandarin, and English classics released before the millennium.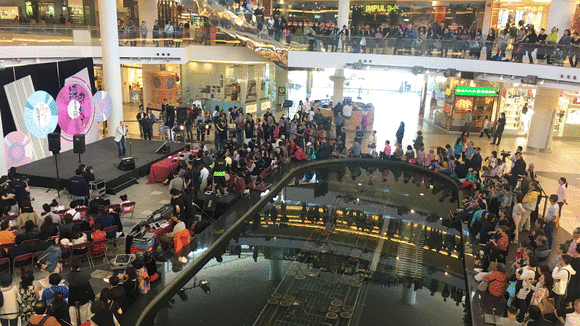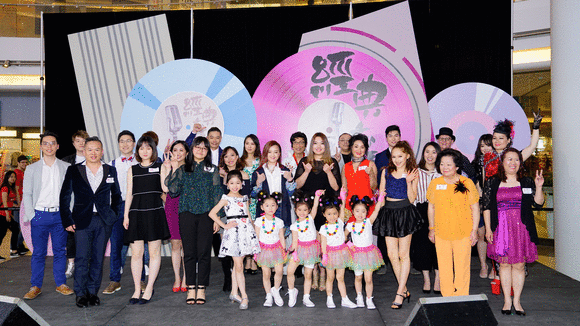 Fairchild TV was honored to invite experienced music composer/lyricist/arranger/producer/ singer-songwriter and Music Consultant of Unforgettable Classics Singing Contest, Duck Lau, Hong Kong renowned music producer for film, television, radio, video games and live concerts and Music Director of the past New Talent Singing Awards, Allan Lau, and program host of Talentvision and music program host of Fairchild Radio, Carmen Shao, to be the judges of the semi-final. On the show day, music lovers and fans of the contestants gathered at Aberdeen centre to cheer for the magnificent 25. The contestants first appeared on stage one after another to pay tribute to My 25 Unforgettable Classics and then introduced themselves under the music of the unveiled classics.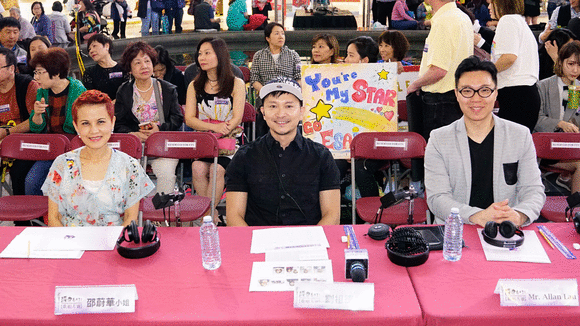 First up to perform was the youth group. Among all the contestants, the youngest was a little girl group only aged 4. They sang a mother's day special version of the oldie Give Me A Kiss, giving away lovely flying kisses to audiences on site. All alone in front of the large crowd, an exceptionally confident 10 year old delivered on stage an incredible rendition of My Heart Will Go On with her rich and powerful vocal.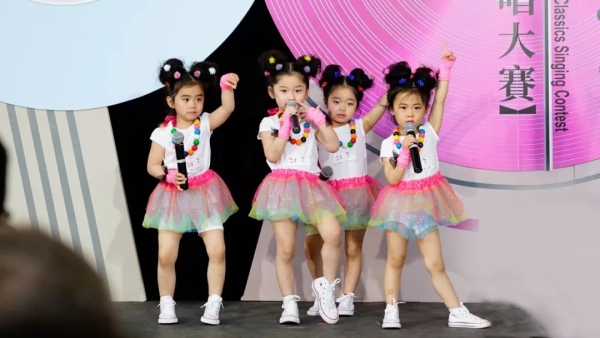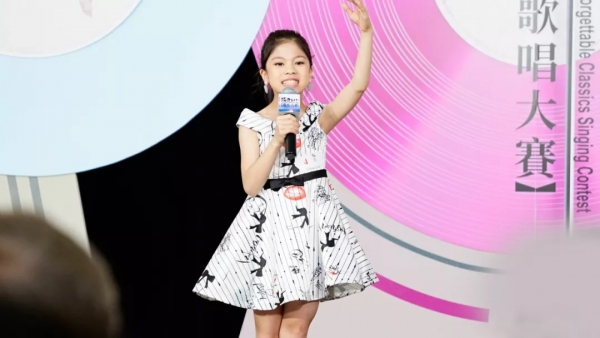 Cantopop has been key to nourishing superstars for many years and among those were the extremely talented Four Heavenly Kings. A contestant in the Four Heavenly Kings group heated up the atmosphere with the fast pace song Born to Be Wild. A singing duo followed up with an affectionate duet of You're the Most Precious, building sweet chemistry on stage.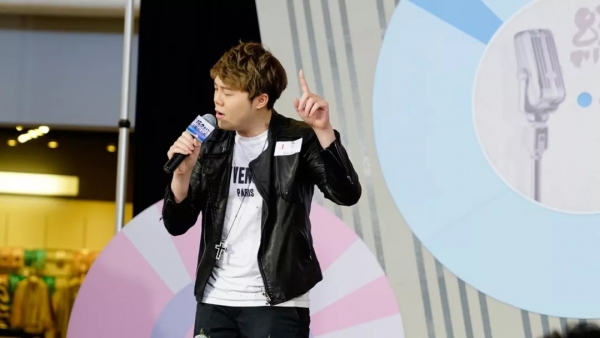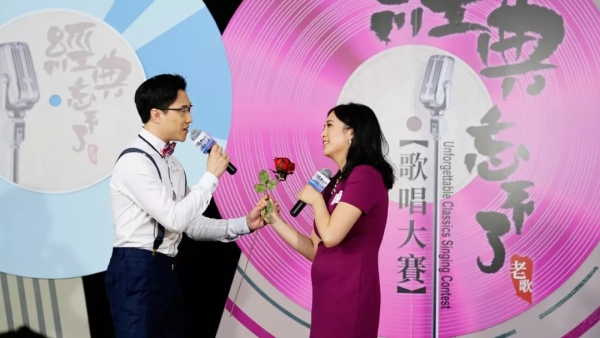 Elderly contestants mellow with age enjoyed the old English classics. Elvis Presley's classic, Don't Be Cruel and its Chinese version, was brought back to life by a 71 year old contestant dressed like the legendary King of Rock and Roll in the English song group. Another mature contestant belted out Kiss of Fire, captivating the audience with her appealing voice.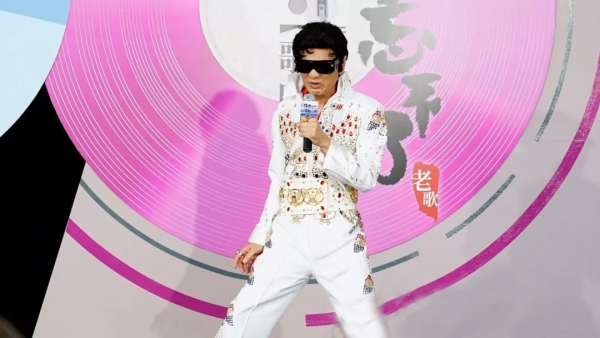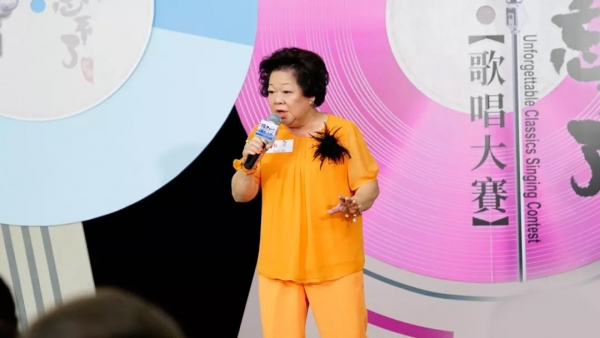 Cantopop reached its peak in the 80s and 90s and countless well-known movie theme songs were produced during its blooming period. The Cantonese song group brought forth the theme songs of He's a Woman, She's a Man and Feel 100% II, In My Lifetime and Tacit Moment, taking the crowd back to the nostalgic scenes.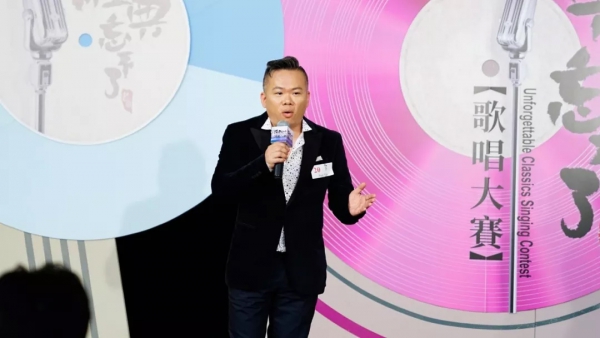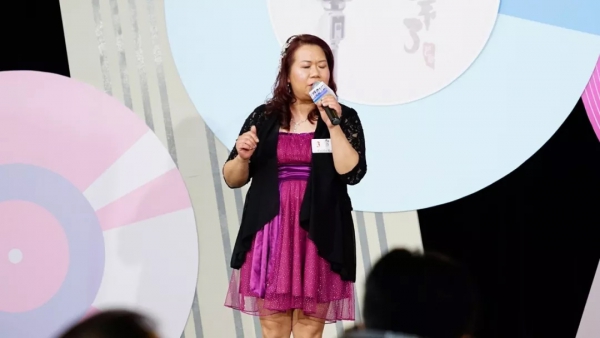 Last but not least, a male Caucasian contestant in the Mandarin song group exemplified music as a universal language by singing Teresa Teng's masterpiece, The Moon Represents My Heart, followed by a young gentleman from the same group singing Gone Too Far by Jeff Chang that touched everyone's soul.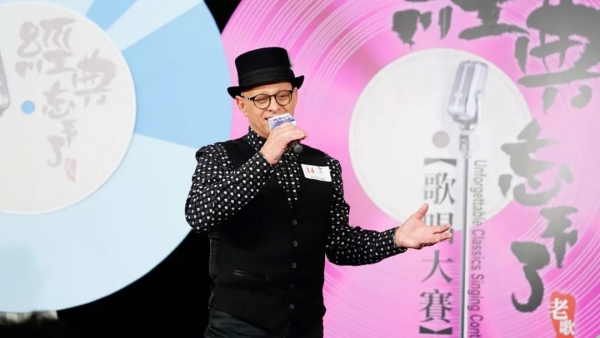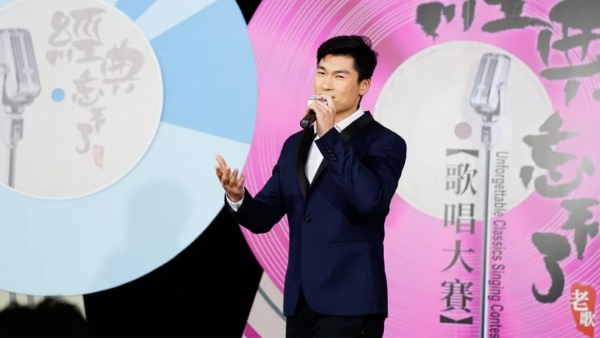 To build up the momentum, 4 chairs were placed on stage to reveal 4 contestants who scored the highest as the competition progressed. The judges found it a great challenge to pick the finalist as they were amazed by the stunning singing performances throughout the contest. Before announcing the results, Shayna Ding, winner of Sparkling New Star Award at the Miss Chinese Vancouver Pageant 2017, performed an elegant Chinese flower dance and Little Sunshine Avery and Alexis presented a sweet song Walk With You to ease the nervous contestants and their supporters.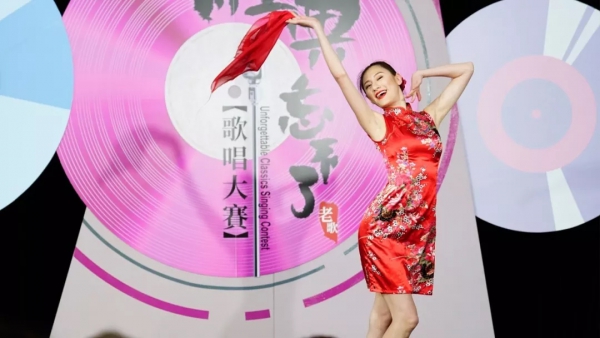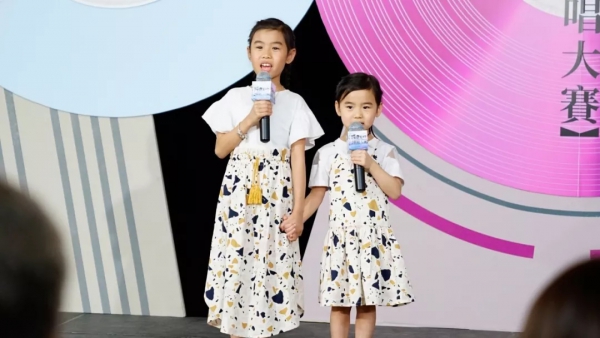 After a long discussion, 8 finalists were selected. They will go through a series of professional trainings in preparation for the Final on June 20th. Tune in to Fairchild TV to find out who will capture the championship!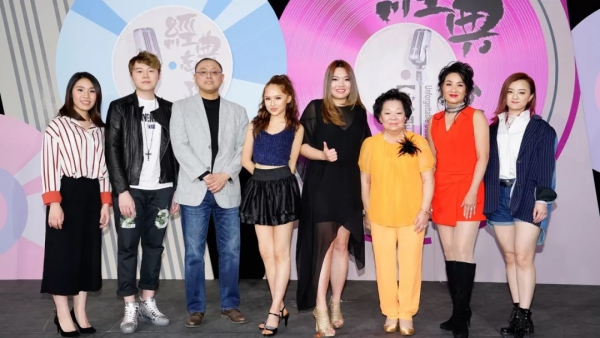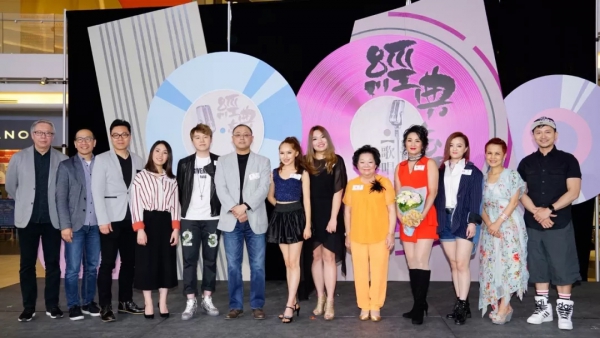 Unforgettable Classics Singing Contest Recruitment has Begun
2018-03-26
Do you have a melody forever lingering in your mind? Are there memories you will never forget?
The Trend of Cover Songs Goes Viral
Covering old classic hits has always been popular in the music industry as many artistes like to challenge the tradition and explore something new. For male singers to cover tracks originally released by female counterparts or vice versa has even become a trend for the past years. In 2016, diva Annabelle Louie released a HiFi album, "Eternal Love", featuring ten cover versions from male stars, offering audience a fresh listening experience, among those was a jazzy rendition of the upbeat Wild Wind from Leslie Cheung. A new version of Intoxicated and Exist by G.E.M. in the competition I Am a Singer surprised the audience with her powerful vocal and unique arrangement of both numbers. A classic love song Night Flight was given a whole new life by Hins Cheung with a Latin Bossa Nova touch, expressing female's feeling from a male's perspective. Hins already announced that he will hold a concert at Hong Kong Coliseum soon as an online persona, Gorlando, which means two keys lower. This might trigger a new movement on female cover versions.
Sometimes a great cover brings surprise to everyone no matter it is performed live in a music program or concert or recorded on a CD. Familiar melodies playing along with outstanding film and television productions will definitely bring back vivid memories. Last year, the theme song of My Unfair Lady, I Will Walk With You, was voted as the best love song of the year by netizens and helped to boost up rating of the drama itself.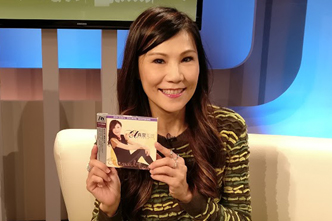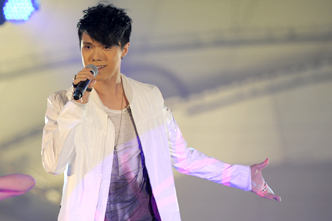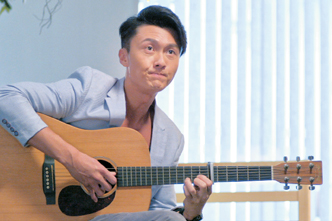 Recognition of Classic Music Programs
Over the years, numerous TV music programs have made tributes to legendary singing artistes and their works. The most prominent ones are Sunday Songbird and Cantopop at 50, in which top singers were invited to perform classic numbers again live. Just last year, Cantopop at 50 won Best Host and Best Non-Drama Program awards at TVB Anniversary Awards, reflecting the significant role these songs play in our life.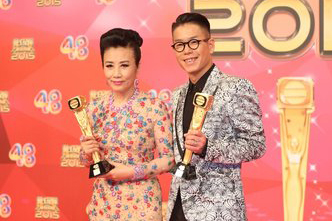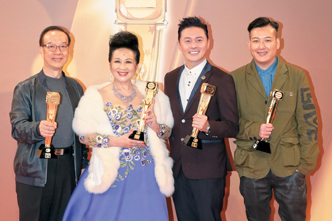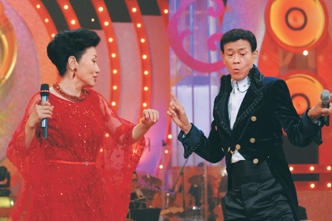 Cover Classic Hits Take us Back to the Golden Age
In celebration of our silver anniversary, Fairchild Television invites you to create your own version of an all time favorite while reminiscing the glorious past with us. If you are enthusiastic about music and performing, pick a Mandarin, Cantonese, or English song released before the millennium and enter into the Unforgettable Classics Singing Contest. Passionate singers of all ages and nationalities are welcomed. You can either perform solo or as a group. Take a step forward and apply either online or by downloading the application form. Application deadline is April 20th (Friday) at 5pm.